A Milestone Project Achieved in Record Time
Workflowlabs along with Karthavya is proud to share its crucial role in the groundbreaking project executed by BISAG-N under the Indian Ministry of Electronics and Information Technology. The project aims to revolutionize the educational landscape in a way that has never been done before.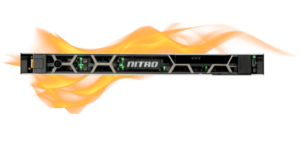 Unmatched Scale and Impact
The project relies on Workflowlabs Nitro video servers as the backbone of this transformational project along with the QuickEdge Automation solution. An impressive 600+ HD video ports work together to power over 300+ MCR Playlists along with ingest and preview facility. All MCR playout ports are equipped with high-quality Nitro graphics engines. 
Workflowlabs Newsflow Media gathering system simplifies the content ingest process through which thousands of content creators across regions can contribute high-quality content. 
A robust Workflowlabs Cobalt Transcoder cluster of 10 nodes curates multiple media formats and converts to a uniform format.
Sustainable Innovation
This project demonstrates Workflowlabs' dedication to innovation with a purpose. The overall system has a relatively low carbon footprint because of high-density video servers and efficient media processing. This effective architecture ensures the lowest Total Cost of Ownership (TCO) over the long term.